Category: Uncategorized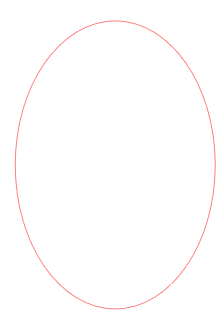 This contest is closed.  Congrats to our winner:  Jordan Page! Hello Everyone, I've been absent from blogging for quite some time but am reappearing for a moment to show you another fun idea using supplies from my favorite wood crafting store!  You may remember this post where I showed you a few fun tutorials.  I […]
View Post
Who doesn't love a nice dessert pizza?!  This one combines all of the wonderful flavors of fall for a tasty treat and a beautiful presentation.  Remember this little guy from last Halloween?  This recipe is another great way to use that delicious caramel from Gygi's.
View Post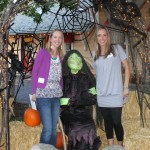 Last week I went to a great little event Gardner Village (sponsored by My Craft Channel) with my friend Jordan from Fun, Cheap or Free.  She is amazing…can you believe this outfit cost her .50 cents?  People were walking up to her asking if she was a fashion blogger because of the way she was […]
View Post
In a few days, I'll be posting about an amazing blogger's night out that took place at Gardner Village a few weeks ago.  One of my favorite stores at the village (aren't they all?) is Pine Needles where you can find more fun fabric then you'll know how to handle.  I went ahead and busted […]
View Post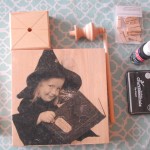 THIS GIVEAWAY IS CLOSED–CONGRATS TO REBECCA OUR LUCKY WINNER!! Have you been to the wood connection lately?  It is overflowing with all things Fall/Halloween…..so I know it feels a bit early, but I couldn't help but get into the spirit of the holiday.  You really have to work on your projects in September anyway so […]
View Post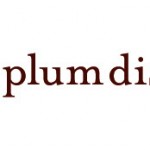 So recently I signed on as a district consultant for Plum District, the best daily deal site EVER!  🙂  If you aren't a subscriber, sign up HERE!!  I love that the site is "for moms, by moms."  For all you SLC'ers, look for some sweet deals with my pic and recommendation pasted next to them […]
View Post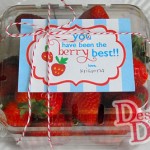 Here is a great little "thank-you" that won't break the bank.  Unless the recipient is allergic or a hater (how could you be?), it's sure to be a winner.  Fresh, sweet, and gorgeous red ripe strawberries.  Paid about $1.25 for a 1 lb package and then used my silhouette to print and cut 6 labels […]
View Post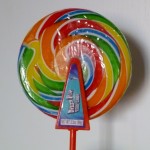 I found this idea right AFTER Easter last year…of course!  So I've waited a whole year to do it and I can't wait to see the expression on my 3 (almost 4!) year old's face when she sees the magical transformation of these jelly beans.  If you own a silhouette, this is literally a 5 […]
View Post
This blog is coming back with an all new look and fresh content….stay tuned!
View Post
Okay, here's what I've decided.  I keep running into this problem where I buy supplies from a store with a big idea/project in mind and by the time I get around to actually creating that project (for numerous reasons), it is irrelevant for you because the supplies are wiped out or no longer available.  So […]
View Post