Quick and Easy 4th of July Wreath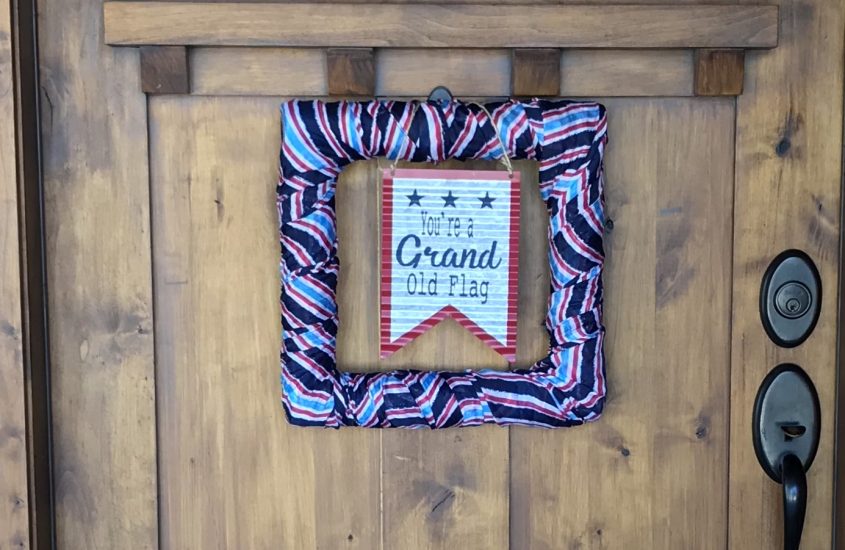 Today, I'm going to share with you all the details on how to make your own quick and easy 4th of July wreath. When I say "quick," I am talking 5 minutes start to finish with a whopping 3 steps!
I LOVE the 4th of July. I think it may be my favorite holiday. It just screams summer, family, barbecues, and patriotism. Plus. There's fireworks. Ahhh…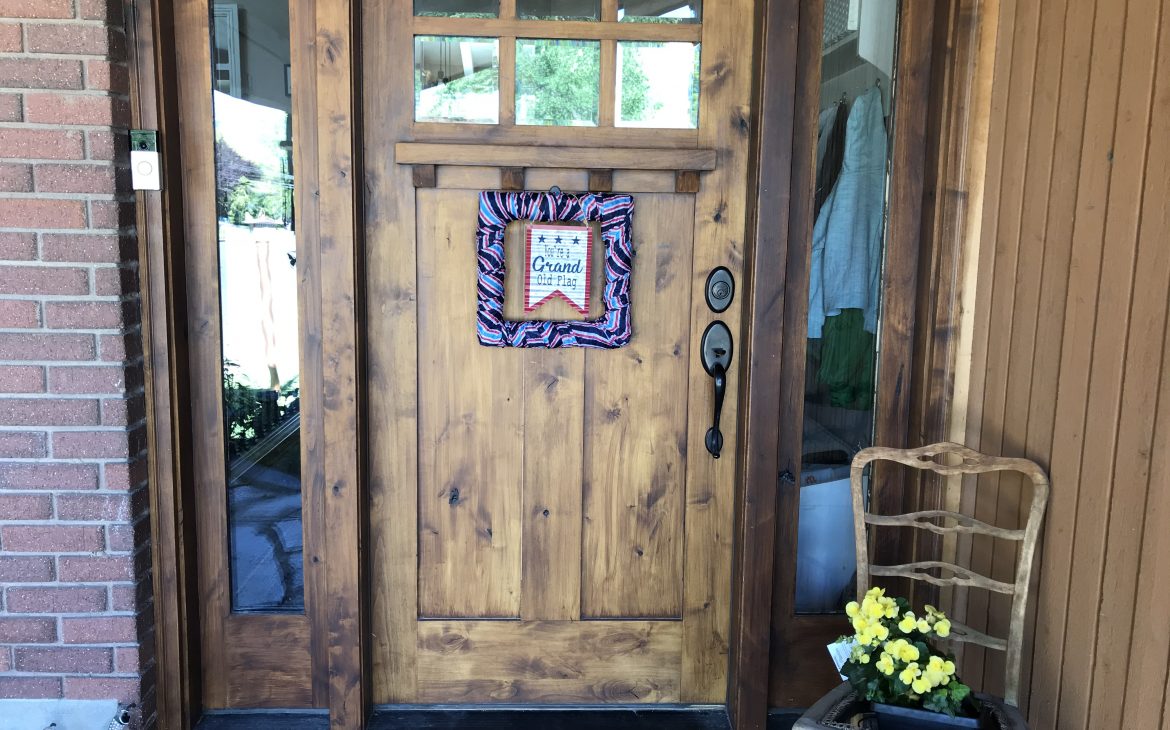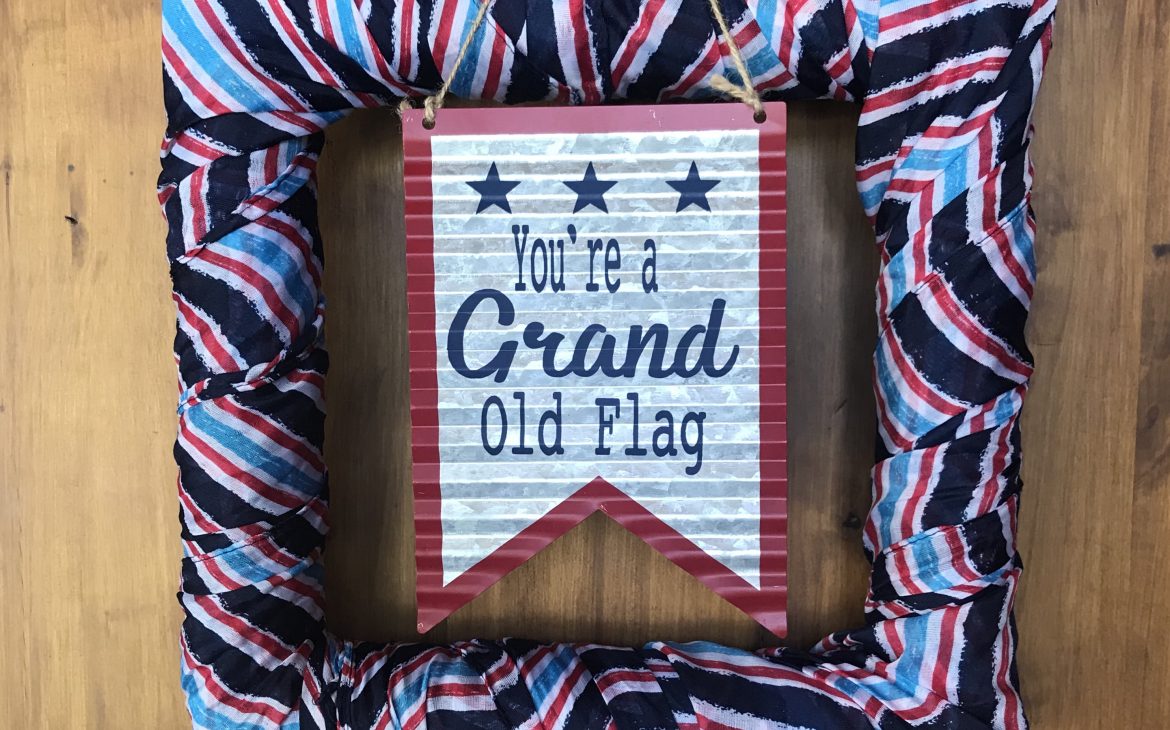 This is about as simple as it comes.
List of Supplies from the dollar store (Dollar Tree):
4th of July themed scarf x2 (these designs vary from year to year but they usually have them)
Square Wreath Form
Metal 4th of July hanging sign (these vary from year to year)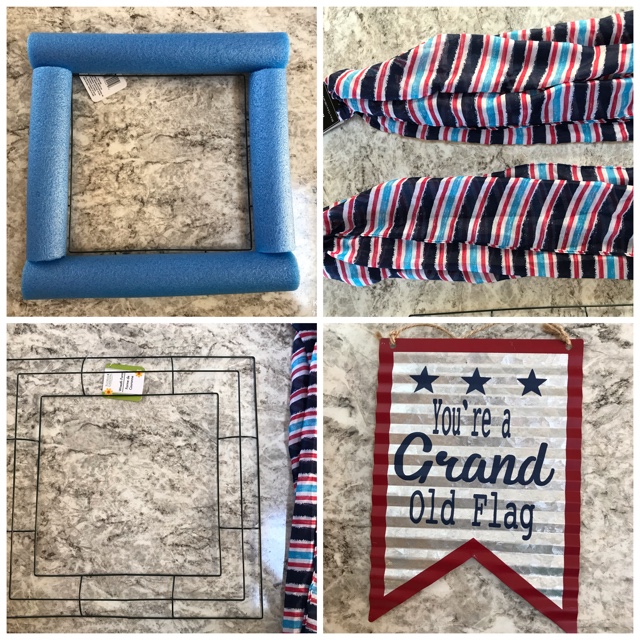 You don't even need a glue gun to complete this project, it's that EASY.
Also, it should be noted. Did you know that a Dollar Store pool noodle fits the square form wreath EXACTLY when cut up. It was a new-found revelation for me. A perfect match!
Step 1: Cut the Pool Noodle to Fit the Wreath Form.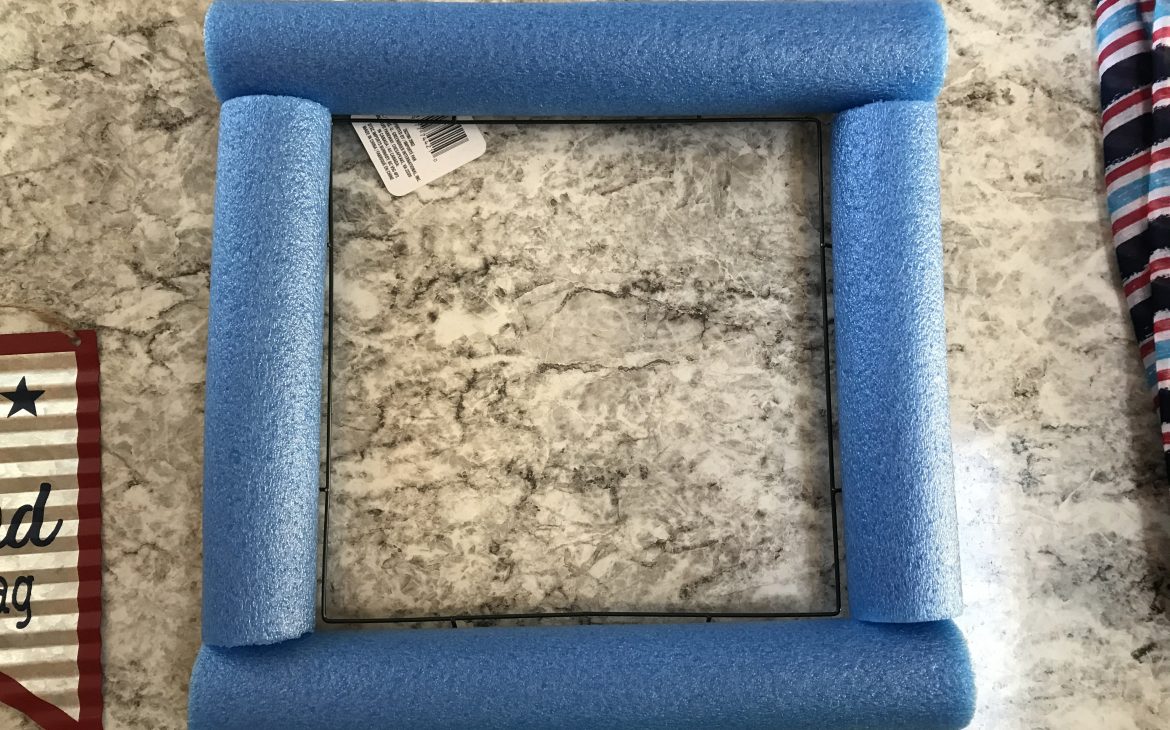 To begin, I just set the pool noodle in the wreath form (backwards from how you would normally use a wreath form, so that the noodle sits down in the circular part of the form) and then cut using a serrated kitchen bread knife. I did the longer lengths first. After you have the top and bottom, you can just cut the remaining piece exactly in half. (If you want to use a little tape or glue gun to hold the square together at this stage, you can. Helpful, but not necessary).
Step 2: Wrap the Wreath With the Two Scarves.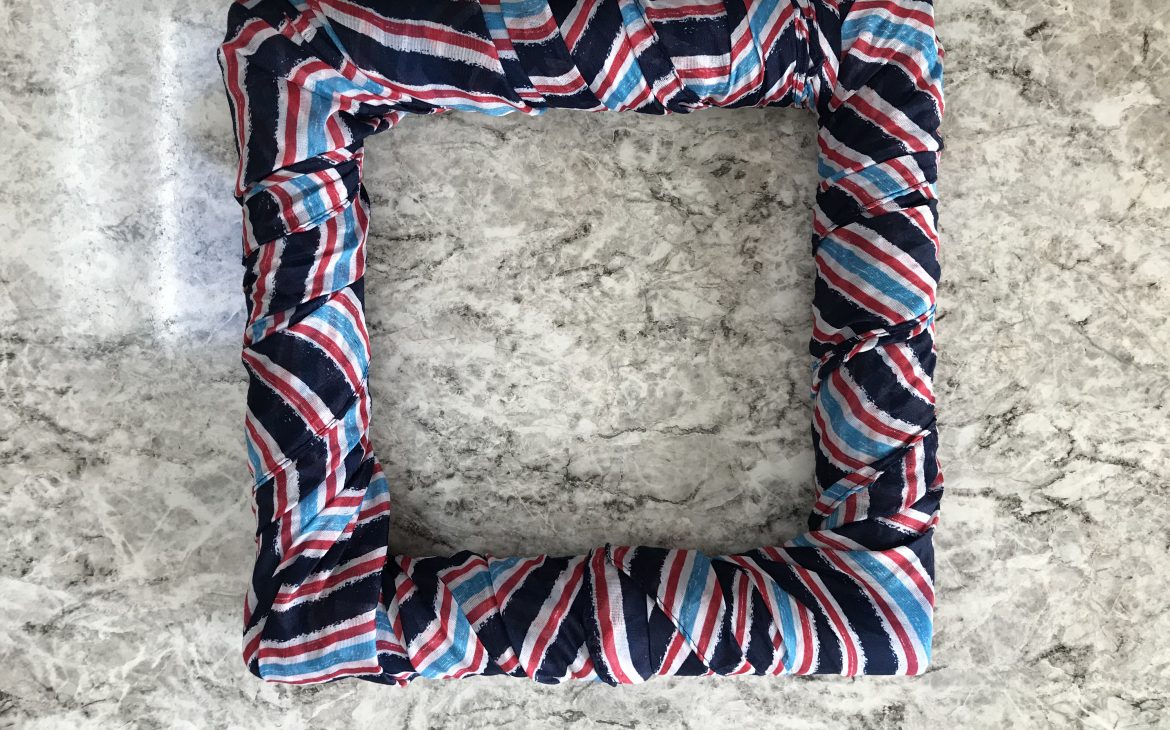 This took a few times of trial and error. The best way I found is to fold the scarf in half length wise and work your way exactly half way around the wreath starting and ending at the top/bottom middle. Next, I used a few straight pins to secure the scarves in place.
Step 3: Attach Metal Decor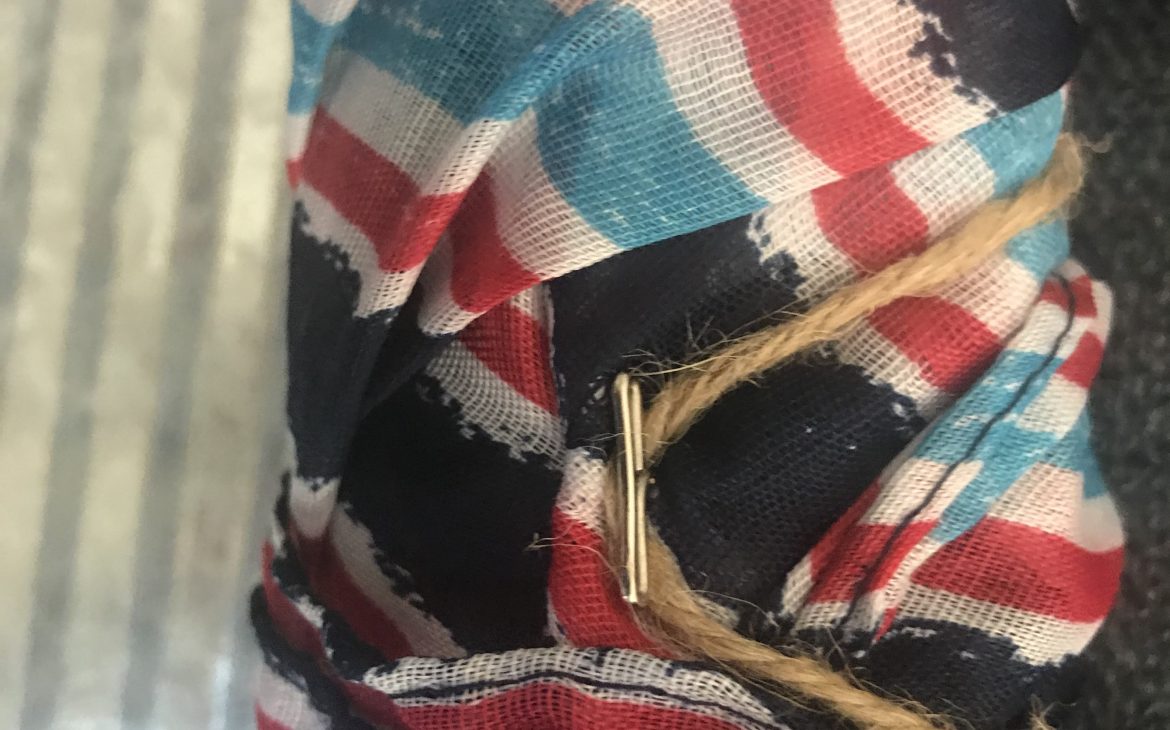 For the final step (can I even call it that?), I just secured a pin toward the back of the top of the wreath so I could hang the metal sign by it's twine over the front of the wreath so that it was centered to my liking.
That's it!
Admire your quick craft then place it on the door to stir up patriotic pride for all who visit or enter your home!
What quick and easy 4th of July crafts have you been working on?