Pot of Gold for St. Patrick's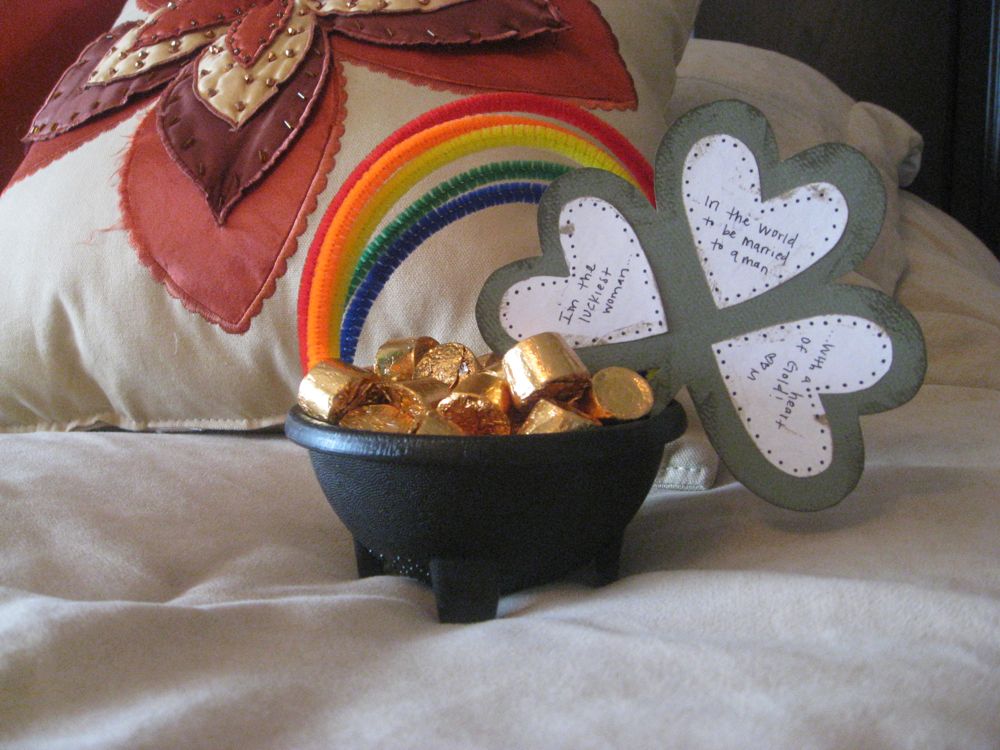 Here's a quick and fun little idea I did for my hubs this year to celebrate St. Patrick's day. (I don't even think he knows it's a holiday today :))
The dollar store has these little salsa tubs that are PERFECT for little pots-o-gold or cauldrons (for Halloween). They come in a two-pack so they are only 50 cents a piece! Don't get discouraged if you can't find them. Every dollar store has them but they all put them in a different spot…just ask someone.
For the rainbow, I used chenille sticks (also found at the dollar store or any craft store) and filled it with Rolos for the gold. The dollar store also has all different colors of glow necklaces…I think that would be a SUPER cool way to do a rainbow with this idea that they find on their pillow at night….all lit up.
The saying I came up with for my hubs is: "I'm the luckiest woman in the world to have married a man with a heart of gold." Be creative…adapt for your audience.
I much prefer using rolos over gold coins for the gold because:
1) it's more authentic in my mind….like miners gold
2) it tastes WAY better
3) it costs less 🙂
Happy St. Patty's!!!!!!!!