Tag: "featured"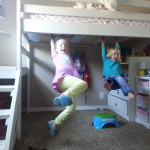 I am happy to be guest posting for funcheaporfree.com today! Lucky for me, and for our budget, my husband loves to dabble in DIY furniture and basic woodworking.  Thanks to sites like Ana-white.com, it is easier than ever to create your own custom pieces for a fraction of the price you'd pay in retail.  We […]
View Post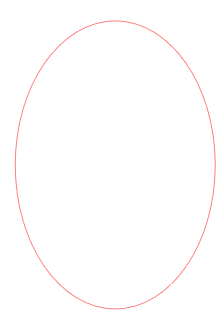 This contest is closed.  Congrats to our winner:  Jordan Page! Hello Everyone, I've been absent from blogging for quite some time but am reappearing for a moment to show you another fun idea using supplies from my favorite wood crafting store!  You may remember this post where I showed you a few fun tutorials.  I […]
View Post
Who doesn't love a nice dessert pizza?!  This one combines all of the wonderful flavors of fall for a tasty treat and a beautiful presentation.  Remember this little guy from last Halloween?  This recipe is another great way to use that delicious caramel from Gygi's.
View Post
In a few days, I'll be posting about an amazing blogger's night out that took place at Gardner Village a few weeks ago.  One of my favorite stores at the village (aren't they all?) is Pine Needles where you can find more fun fabric then you'll know how to handle.  I went ahead and busted […]
View Post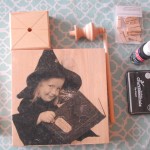 THIS GIVEAWAY IS CLOSED–CONGRATS TO REBECCA OUR LUCKY WINNER!! Have you been to the wood connection lately?  It is overflowing with all things Fall/Halloween…..so I know it feels a bit early, but I couldn't help but get into the spirit of the holiday.  You really have to work on your projects in September anyway so […]
View Post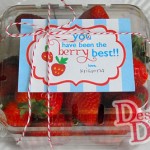 Here is a great little "thank-you" that won't break the bank.  Unless the recipient is allergic or a hater (how could you be?), it's sure to be a winner.  Fresh, sweet, and gorgeous red ripe strawberries.  Paid about $1.25 for a 1 lb package and then used my silhouette to print and cut 6 labels […]
View Post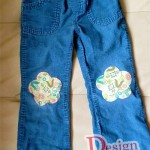 When you've spent the time designing your own shape for use with your silhouette, it's nice to use it more than one way.  Here's a great example of applying that principle using the FREE shape file (subscribe to the right if you want it!) from last week's Wooden Chalkboard Plant Markers. I love these turquoise […]
View Post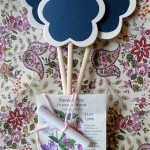 I was at Michael's craft store the other day and saw a set of these of rectangular plant markers by Martha Stewart and thought they looked pretty fun and functional.  When I took them to check out, they rang up $12.99…yikes!, they were in the wrong bin and I wasn't about to pay that price […]
View Post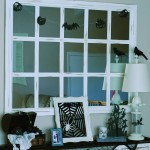 Remember this post?  Here is what the finished product looks like.   It was a bit of a process to make but I love the finished product.  $15 dollars in mirrors (8 1/2 x 11)  from the dollar store and and another $45 or so in materials (molding, plywood backing, glue, paint, hanging materials etc.). […]
View Post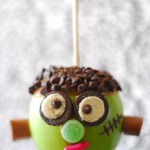 He's a pretty dapper not-so-scary kind of dude.  We like carameled apples around here, but they taste excessively sweet to me when fully drenched in caramel.  So this was a good compromise. Here's how we made him: Hair:  Caramel and miniature chocolate chips.  Use good caramel like the one sold here (great tips for carameled […]
View Post